Riverhorse Ranch Retreats presents a THRIVE! for Women Retreat
Dr. Beth invites you to come and spend a day at Riverhorse Ranch. Experience a balance of MYSTICAL and PRACTICAL and Embody Your Wild Feminine!
Embody Your Wild Feminine
A One Day Personal Retreat & Inner Work Playshop
Are you a woman who has been hearing the call of the wild feminine stirring within you but you have been uncertain as to how to answer?
Do you crave to break free from limiting programs and access your inner wild, free, and sensuous nature?
Beth Haggett, MSW, LCSW, Ph.D., Master Personal & Executive Coach and Norianna Diesel RSME (Registered Somatic Movement Educator) are creating a unique day-long immersion for women to deeply connect with their bodies, senses, nature, and their wild essence.
Limited to 20 women.
In this deep immersion you will:
Gain valuable knowledge of the central nervous system and its relationship to stress and trauma
Acquire skills and tools to trigger the relaxation response in the central nervous system
Learn about the heart-brain connection
Learn and practice Mindfulness
Explore the mind-body connection
Explore mindful movement
Discover and exercise your personal boundaries
Practice clear communication
Expand your personal edges and recognize imposed blocks from culture, conditioning, etc.
Explore your senses and how they contribute to embodying your own wild feminine nature
Practice showing up authentically; being seen and heard as you are
Move, shake, write, process, share, and discover yourself on deeper levels
AND SO MUCH MORE!
Sneak peek teasers into some of the things we will be doing:

Having a heart opening experience with horses!!!

Face painting in a ritualistic container

Moving and connecting with nature

Having a WILD FEMININE Fire Ceremony!!
What is included in your admission price:
12 hours of life-changing tools, skills and experiences
Organic high-vibe food includes lunch, dinner, snacks, and drinks
Individual follow-up 30 min. check-in/coaching session with Dr. Beth or Norianna after the workshop
Take home materials for you to reference/continue your learning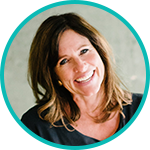 About Dr. Beth
Dr. Beth has two decades of experience as a Counselor, Speaker, Trainer, Consultant, Teacher and Coach. Her coaching curriculum is considered "Best Practices" in the customer support industry and is licensed by HDI and the KCS Academy. She also teaches Evidence-Based Coaching for Saybrook University.
Education
Dr. Beth is a Licensed Clinical Social Worker and has a PhD in Mind-Body Medicine: Health Systems, from Saybrook University. She also has the "Master Personal and Executive Coach" certification through the College of Executive Coaching.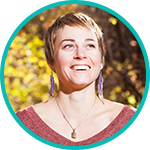 About Norianna Diesel
Norianna Diesel is a multi-talented woman with a passion to serve humanity. She is a Registered Somatic Movement Educator, Registered Yoga Teacher 200 hr, ex-professional Modern dancer, Licensed Massage Therapist, & Certified Wellness Coach. She has been self-studying how to effectively unwind trauma from the human organism via a variety of (Somatic) Mind-Body based modalities for the last few years. Norianna has a private practice in South Ogden offering bodywork, trauma healing, & coaching. While not busy with her private practice, she offers somatic movement & empowerment workshops in the Ogden Valley.